10 Essential Tools to Start Your Blog
If you want to start a blog, you need to do these tasks at first:
Get Domain Name
Get Web Hosting
Pick Design for Your Blog
Create Legal Policy Pages (very important)
Write First Post
Add Images
Check Grammar
Publish It
Promote It on Social Media
In this post, you'll learn why you need to do these tasks as well as useful tools to make these tasks easier.
10 Essential Tools to Start Your Blog
Click To Tweet
DISCLOSURE: This post may contain affiliate links, meaning I get a small commission if you decide to make a purchase through my links, at no additional cost to you. Please read my full disclaimer here for more info.
#1 Domain Name
You don't need domain names if you use free blogging services. But, if you want to create your own URL, then you need to buy domain names.
Domain names are used in URLs to identify particular web pages. For example, https://happierfreelancing.com is the domain name for this website, Happier Freelancing.
Anyone can buy a domain name that isn't already registered by another person or business. To do so, you visit a domain name registration service, such as Namecheap, Bluehost, etc.
Tips: Web hosting usually give a free domain name for a year. Take advantage of it.
#2 Web Hosting
You don't need web hosting if you use free blogging services. But, if you want to get your own URL/domain, then you need to buy web hosting.
Web hosting provides the technologies and services needed for the website or webpage to be viewed on the Internet. All the websites, blogs, eCommerce sites use web hosting services.
Bluehost is a beginner-friendly web hosting service because of its simple user interface. It provides 24/7 customer support and a 30-day money-back guarantee too. For a new blogger who is just starting out, you might not be comfortable or confident enough to continue or manage the site. A full refund within the first 30 days is a big benefit for newbies.
Namecheap is not beginner-friendly as Bluehost but cheap. Namecheap also provides 24/7 customer support and a 30-day money-back guarantee.
I use EasyWP for this site. It's super affordable Managed WordPress Hosting only costs me $2.49 a month.
#3 Good Web/Blog Design
You'll get a free blog template once you sign up for a WordPress blog. But you should consider buying WordPress templates if you want to monetize your blog. Premium WordPress themes usually include all the important design elements for blogs. (which is high quality)
Here is the most important design element for blogs:
Responsive Design
Easy to Read Fonts
Light Background
Easy Navigation
Creative Market offer over 7,600 themes for business and personal websites, landing pages, and blogs. These modern, feminine, and professional themes can power e-commerce sites, portfolios, and blogging platforms!
I also have a list of Free HTML & CSS Templates. If your website/blog is not WordPress, please check here. If you want to create an original design, you can hire freelancers at Fiverr or Upwork . There are a lot of freelancers who can help you!
#4 Grammar Checkers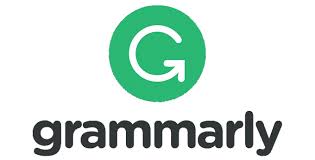 Once you've finished writing, it's time to check your grammar before publishing it online.
Online grammar checker tools are useful for those who want to write error-free blog posts, emails, reports, presentations, or even social media posts.
Grammarly is my favorite grammar checker because it's free! (the premium version is $11.66 a month, business version is $12.50 a month) It will correct improper formatting, comma splices, wordiness, incorrect compound sentences, and more.
Moreover, these types of online writing assistant tools improve your writing skills too. If you want to be a freelance writer or monetize your blog, this is a must-have app!
Finding freelance proofreaders on Fiverr or Upwork is also a good idea.
#5 Legal Policy Generators
The legal side of the websites/blogs is often complicated. Most people give up trying to understand it, but the knowledge of legal rules helps you to stay out of trouble.
The Federal Trade Commission, known as FTC regularly brings lawsuits against online companies for not having a proper privacy policy that protects consumers. For example, this social networking site was fined $130,000 by the FTC for violating the Children's Online Privacy Protection Act.
No matter how big or small, all websites/blogs must follow the privacy rules and regulations to protect consumers.
Before you start blogging and writing posts, there are 3 legal pages you need to have on your website:
Privacy Policy
Disclosures & Disclaimers
Terms and Conditions
The main purpose of these pages is to protect you from lawsuits. There are a lot of attorney-drafted legal policies generator on the internet such as Website Policies, Termly, Terms Feed, Disclosure Policy, etc.
Terms Feed is my favorite Legal Policy Generator because it provides free templates for Privacy Policy, Terms of Use, Disclaimer, End-User License, and more. These templates are really informative and educational resources to anyone.
#6 Google Analytics
Google Analytics is a free web analytics service from Google that allows you to analyze in-depth detail about the visitors to your website. It provides valuable insights that can help you to shape the success strategy of your business no matter how big your business is.
By using Google Analytics, you can get detailed stats for each post and page, so you can see the most popular posts, pages, and sections of your site. Also, it automatically tracks clicks on your affiliate links, banner ads, and other outbound links with our link tracking. It really useful tool to understand your audience as well as their interest.
However, Google Analytics can be difficult to understand and dissect because the page design is a little tricky.
This is the Google Analytics admin page.
At first, I didn't know where to click and see how many people visit my website, visitor age & gender, what devices are used, etc. To be honest, it's not a beginner-friendly user interface. You need to spend some time learning how to manage it.
Therefore, I installed MonsterInsights on my WordPress site.
MonsterInsights is a plugin that allows you to easily add, customize, and manage Google Analytics on your WordPress site. (and it's free)
#7 Graphics Tools
There are certain rules that apply to using stock images on your blog or promotional materials. To make sure you won't encounter any issues with stock images that you've downloaded for use, keep these rules in mind:
Follow the license guidelines for image use
Make proper attributions
There are many different types of licenses, and each one describes how a photo can be used and not used. In some cases, you need to pay for the use of photography.
If you don't have enough time to search for free images, you can use Canva or free photo stocks.
Canva is a tool that makes beautiful designs + documents in minutes with thousands of stylish templates, images, graphics, graphs, and fonts. It's a very beginner-friendly design tool I've ever used in my life. All free media on Canva can be used for free for commercial and noncommercial use. You don't have to worry about license guidelines.
I still can't believe it, but Canva is a free graphics tool. I wanted to use new animation features, so I upgraded to the Pro plan. (9.95 a month, it's still affordable) But the free plan is more than enough for blogging beginners.
These days, Creative Market started to sell Canva Templates. You can get over 1,900 ready-to-use templates for social media posts, ebooks, posters, ads, and customize them on Canva. That's pretty useful!
#8 Email Address
If you want to monetize your blog, you need to have an email address. I always get sponsored post offers via email. For remote jobs, and email address is essential like a smartphone. Free email like Gmail is totally fine, but if you need your own domain email address, I highly recommend Namecheap Private Email Hosting. It's a secure, affordable, and domain-based email for your business. The cheapest plan is $9.50 per year that includes 1 free mailbox, 5GB for emails, and 2GB for files.
#9 PayPal Account
If you want to monetize your blog, you may need a PayPal account.
PayPal is the faster, safer way to send money, make an online payment, receive money, or set up a merchant account. I personally use PayPal to send invoices and receive money from clients.
#10 Social Media Marketing Tools
Once you've published an article, it's time to promote it on social media.
Marketing through social media is one of the most cost-effective strategies that small businesses and/or bloggers can use to reach their target audience, but it's an overwhelming task.
You can hire freelance social media managers on Fiverr. Usually, freelance social media managers offer services like Content Creation, Post Scheduling, Engagement, Reporting, Client Support, and so on.
These are 10 essential tools to start your blog in 2020. What do you think? Did I miss something?